Writing/reading maps in the Google Earth KML/KMZ format.
The new but popular
KML/KMZ
format now supported by
Delta/Digitals
. This is the
Google Earth
3D browser format.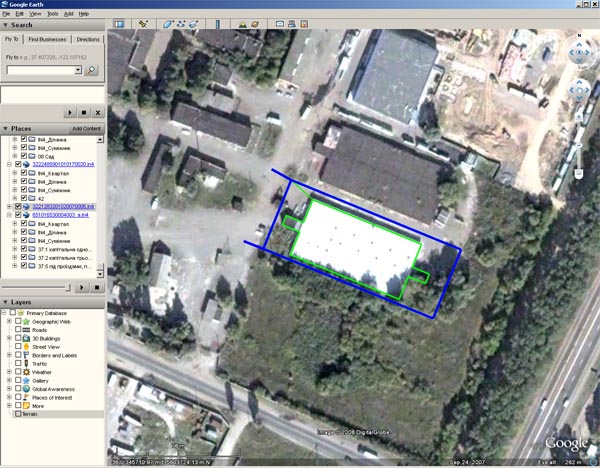 Any
Delta/Digitals
map now can be saved in
KMZ
(packed
KML
format) and placed on the planet surface in
Google Earth
.
It gives an opportunity to check map objects placement with satellite images.
KMZ
files can be published in the Internet and displayed in
Internet Explorer
or another web-browser.
Delta/Digitals
now can be used for creating of tourist and navigation maps. Open and textual
KML
format can be also used for data exchange between different applications.